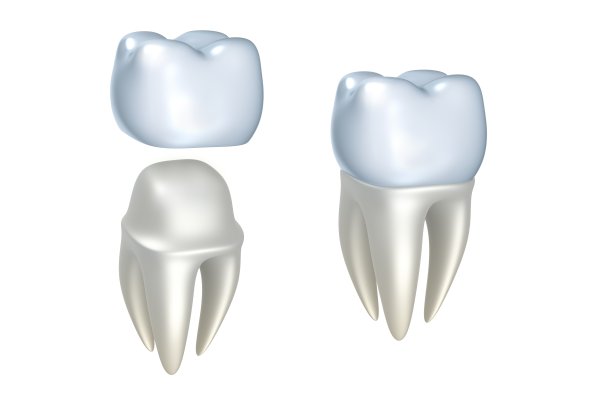 Losing a tooth is an unpleasant experience, to say the least, but dental implants can help turn that experience around. When you lose a tooth, you might feel overwhelmed with all of the choices for tooth replacement. When weighing the options, many patients consider appearance, durability and required maintenance. In all of these categories, dental implants surpass other methods.
Read on to discover the advantages and disadvantages of dental implants.
Advantages
Implants are one of the best-loved and most used tooth replacement procedures in modern dentistry. Here are some of the advantages:
Permanent
Once a dental implant is placed successfully, it can be used just as one would a natural tooth. The implant will blend in with the rest of the teeth. Implants are meant to be durable and long-lasting.
Low maintenance
Implants can be treated like your other teeth. This means maintenance is the same as a natural tooth. Brush and floss the implant daily. Although these artificial teeth are not susceptible to tooth decay, the gums and surrounding teeth are still vulnerable to bacterial attack. Keep the implant clean to keep the gums and teeth around it healthy, and to prevent any jawbone infection.
Easy to replace
One of the best qualities about dental implants is that they are made up of three separate parts: the post (root), the abutment (connector) and the restoration (crown). These three parts make it easy to replace one part of the implant rather than having to get a whole new implant put in if any one part of it fails. The crown mimics the hardness of a natural tooth, and so can still be damaged like your natural teeth. This is the part that is most often replaced.
Keeps jawbone healthy
An implant is the only tooth replacement method that actively keeps the jawbone in use. Because the titanium post fuses with the actual jawbone, it builds up the bone and keeps it from deteriorating. This improves oral health and keeps other teeth healthy around it.
Disadvantages
Although dental implants are the best option if you have the budget for them. Some patients are looking for a more temporary choice that works better with their lifestyle. Below are some disadvantages.
Long process
One disadvantage of dental implants is that there is quite a process involved. Once the implants are placed, there is a significant amount of healing that must take place. Some patients see the long process as a disadvantage because they want to get back to eating normally and smiling naturally. It has been said that the dental implant process can take up to a few months to complete.
Permanent
Depending on the needs of each patient, the permanence of dental implants can be either an advantage or a disadvantage. Often, patients desire a denture or bridge because they like the ability to take the appliance out at the end of the day. However, implants are virtually unnoticeable once they are placed successfully.
Find out more about dental implants by calling us today. We are here to help!
Request an appointment here: https://dexterdds.com or call Scott Dexter, DDS at (916) 233-0910 for an appointment in our El Dorado Hills office.
Check out what others are saying about our services on Yelp: Read our Yelp reviews.
---
Related Posts
June 2, 2023
A dental crown is an ideal solution for restoring teeth. But there are particular problems that can occur with a crown. If you experience any complications after your crown is placed, you …